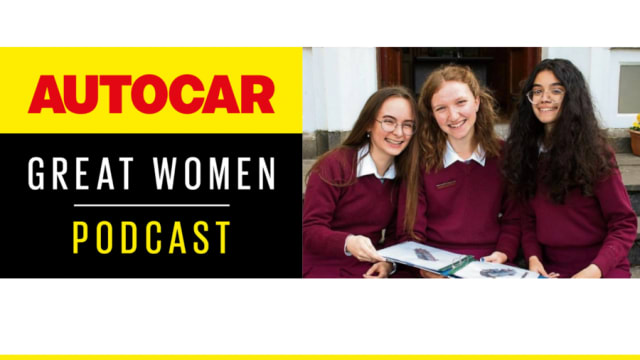 Autocar's Great Women podcast: Laurel Hill Racing's 'F1 in Schools' entry
As the F1 in Schools competition reaches its climax, we chat to three Irish students about their efforts.
Tune into our latest podcast as we chat to Laurel Hill Racing, a team of students from the all-girl Laurel Hill Secondary School in Limerick, Ireland, who have got through to the Irish national finals of the F1 in Schools competition.
The squad is made up of Margherita Ni Fhlatharta, Sophie Coleman, Alannah O Connell and Genevieve Bachalet, with each bringing different skills to their entry covering everything from team management to graphic design and engineering. It's the first time anyone has entered the competition from Laurel Hill, but as the four approach their final term at the school, they're hoping their efforts will mean younger students will be inspired to enter in future years.
We hear how they got into the competition, how their enthusiasm is encouraging others and what their ultimate aims are.
To access please sign in.